Contactless Charity Donation Boxes
Card payments are becoming increasingly popular and are an easy way for consumers to pay for goods. As this trend continues, the general public are getting less and less likely to bring cash out with them.
Whilst most shops and establishments have set up card payments, the Charity sector is far behind in becoming more digitally enabled. With this in mind, we have specially adapted our range of charity donation and collection boxes in partnership with LibertyPay to accept contactless methods of payments, as well as traditional methods.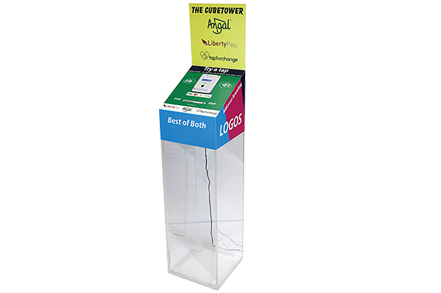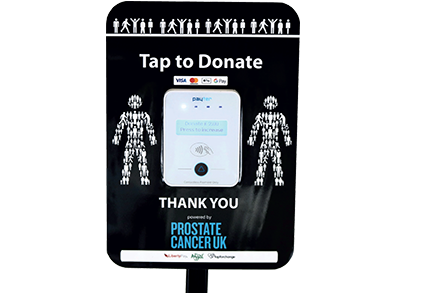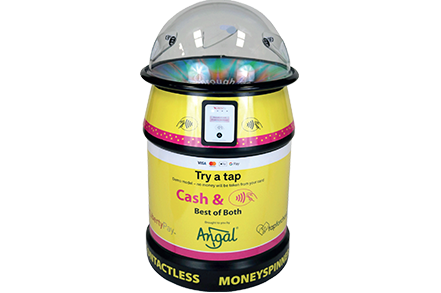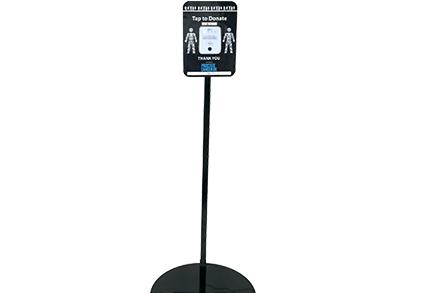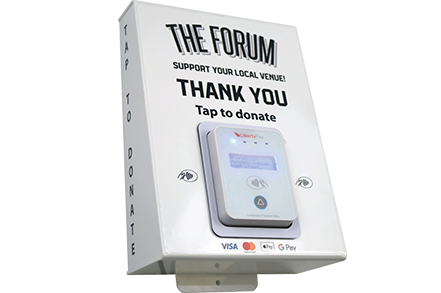 Simple and Efficient Donation Collections

No matter what cause you are collecting for or how you are collecting, whether it be at an event or in the entrance to a shopping centre, our contactless charity donation boxes in partnership with LibertyPay are perfect for helping you collect donations securely and effectively.
Your charity can benefit from a range of features, including:
Branded collection boxes
Runs alongside your existing collection efforts
Reduces the opportunity of theft
Set preferred donation amounts
Less administration
Easier to track campaigns
Available for a wide range of our collection boxes, our contactless solutions can help you to collect secure donations anywhere, anytime.
Angal Collecting Boxes and Devices Ltd
At Angal we have been designing and manufacturing charity collection boxes for over 50 years. Our extensive knowledge of the charity sector has allowed us to continually create innovative collection boxes for our customers, ensuring maximum exposure for their worthy causes.
We design and manufacture a range of different charity collection boxes, including:
Polybox Handbox
Collectors buckets
Small, medium and large static donation units
Handbox and chain kits
The Moneyspinner
Custom collection boxes
Printed materials and labels
Design service
How to get your contactless collection box
Our units are available for purchase or hire over a three year period. All of our products are dispatched by courier, or are available for collection from our offices in West Sussex.
Find out more
If you are interested in setting up your charity with contactless donation boxes or would like to find out more about this service, then please get in touch today by filling out the contact form below. One of our team members will be in touch with you shortly to discuss your requirements.